Easily manage products with product variants
Deliver a better shopping experience with improved search relevance. You can make it easy for your customers to filter products in your collections by providing various filter options like filter by color, size, gemstone, and also you can sort by price.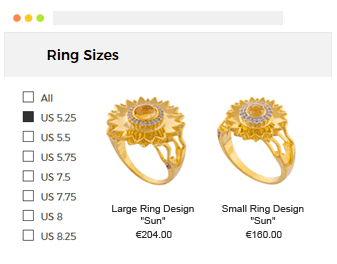 Sort by size
Define available size options for customer to select and order.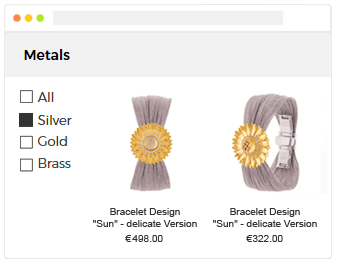 Metals
Shop by various categories of metals like (Sliver, Brass, Stainless Steel).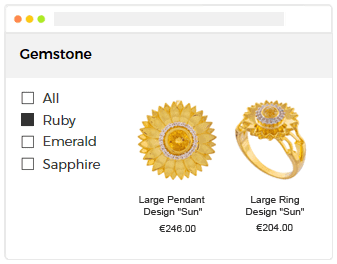 Gemstones
You can select the product by various categories of gemstones like (Ruby, Emerald, Sapphire)