How to Integrate Google Analytics into your Shopaccino Store –

1. Open URL: http://www.google.com/analytics/#?modal_active=none
2. Find Sign in option. Click on it and select Google Analytics option.
3. Sign in with your Gmail Account. Then you will see Sign Up option in right hand side, click on it.
4. Fill the required information and click on Get Tracking ID. Accept the Terms and Conditions.
5. Now, you will see Google Analytics Admin Panel.
6. If you are not redirected to Tracking ID Page then you can click on Admin > Property > Tracking Info > Tracking ID
7. Copy this Tracking ID and paste it into your Shopaccino account.
Shopaccino Account > Marketing > Tracking / Analytics > Google Analytics & Webmaster > Google Analytics Code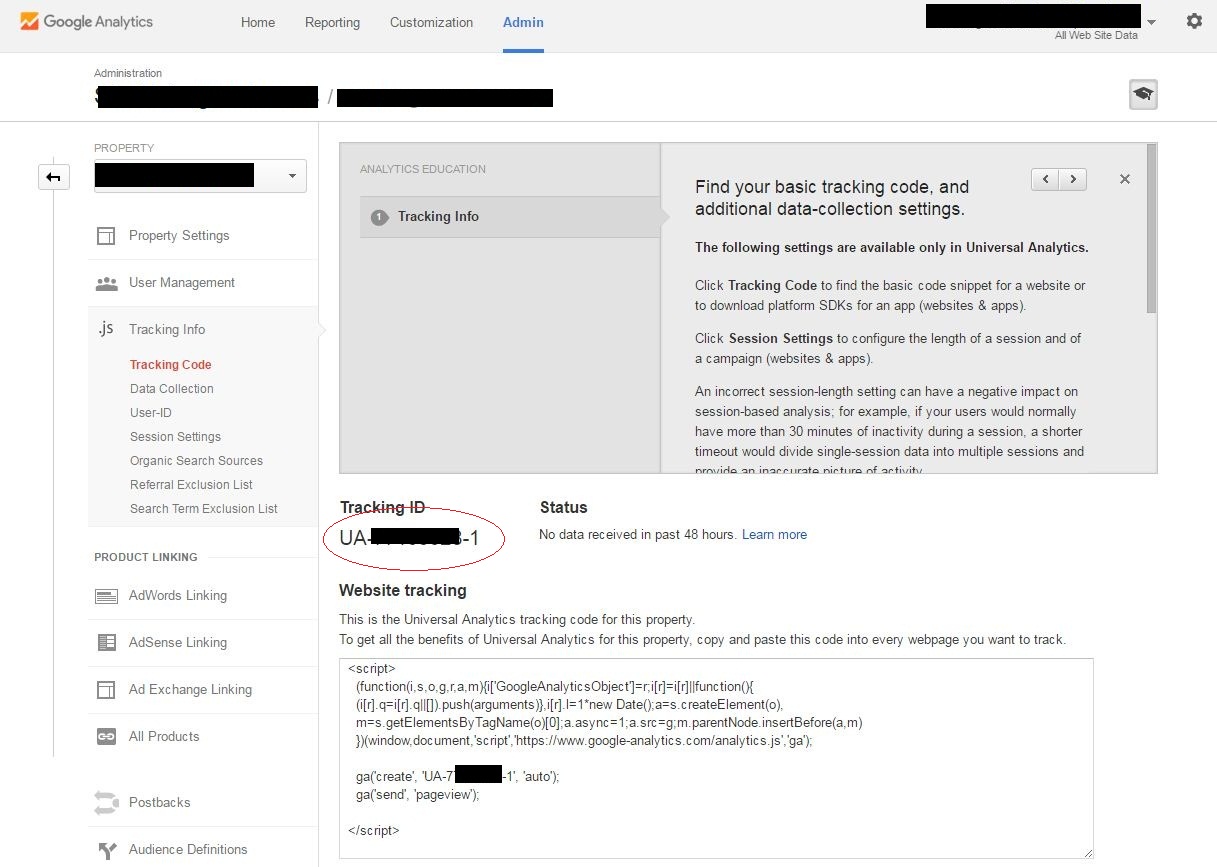 Now you can track your website by signing in Google Analytics.