In Shopaccino, you can take review and rating on your product from your customers. You can add review section in your product by these steps:
1. Log in to your Shopaccino account.
2. Click on Theme > Theme Settings > Product Review Settings.
3. Enable this - "Show product reviews and save it".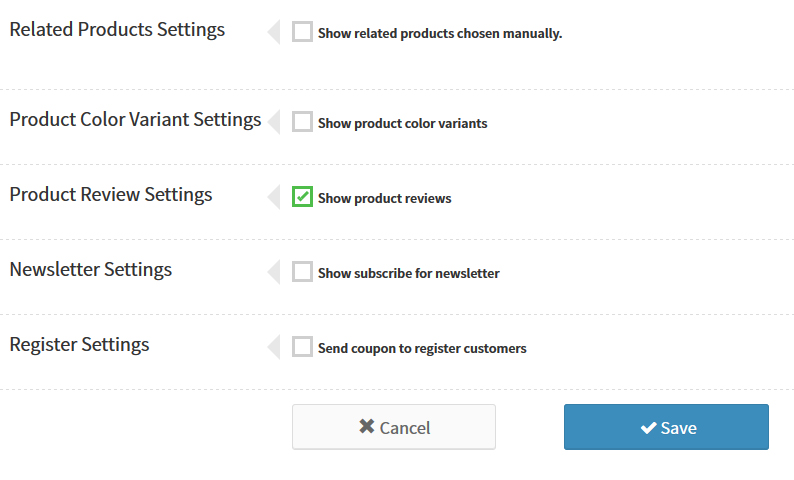 Review and Rating section will added to your website.